Ayurvedic Food
GORAKHARPAN-OUR AYURVEDIC MENU LIST (BYANGAN
SOUP: Buckwheat/ Mushroom/ Neetle/ Miso/ Cereals Soup
BREAKFAST: Wheat or millet roti with cereals and honey, lentil soup
SNACKS: Veg Pakoda, Tofu, Mushroom, Mater Paneer, Green peas, Mushroom fry, Peanuts fry
LUNCH: Maize rice with curd and green vegetables, Nepali set food/ Japanese bento box/ yasai-itame
DINNER: Veg Momo or Chowmein or Egg & Cheese Spagettis and soups
APPETIZER: Asparagus, Bamboo shoot, Niguro fry, Tofu, Boiled vegetables/ Green salad/ seasonal fruit salad
DRINKS: Natural Spring water, Herb dust (detox drink)/ Cow milk/ whey/ citrus drink/ seasonal fruit juice, Herb tea/ Organic coffee/ Masala tea sometimes only
Note: We select the food items and prepare according to the season and availability. Green vegetables from our own garden (eco-farm-nepal). As we used to own organic restaurant at lakeside Pokhara- do not worry for the food. Might not be of your choice but we don't use Ajino moto (msg), white sugar, white salt, white bread, preservative food & drinks. No tobacco- no meat- no wine Please ! Billion people in the world die every year not because of hunger but not knowing what to eat and how to eat. Eat green * Eat to live * Food is God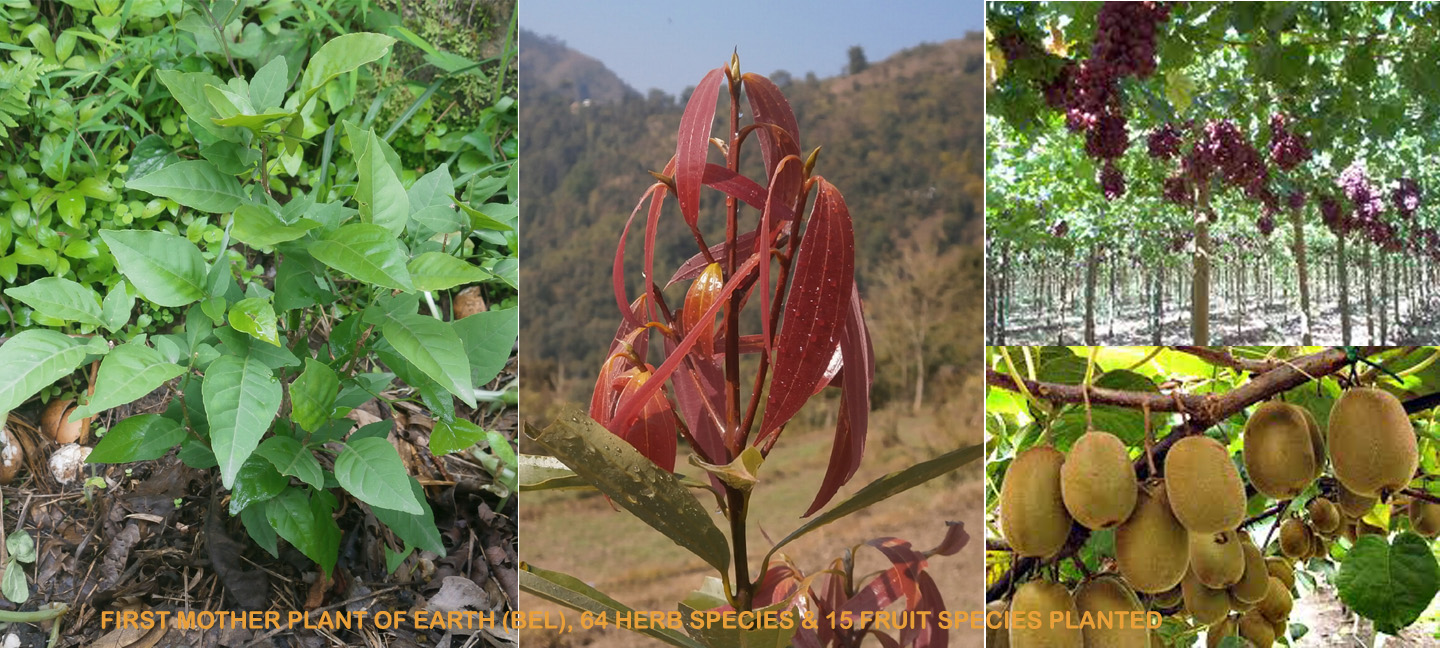 Tushita-Nepal has 9 rooms named after the name of 9 planets and yogis are accommodated according to the vedic astrology (ruling planets). The interior design that replete natural, cultural and spiritual aspect gives a unique touch. Handmade stone walls show tenderness of Nepalese craftsmanship and originality in architecture history. Serpentine stone flooring, wooden parquet and well furnished music, yoga and meditation room pleases you. It provides warmth as you are inside a cocoon and vivacity in your living. Herbal plantation and home gardening adds soothing beauty. Non-the-less, every nook and corner are crafted with conscience.
One room one person because rooms are provided according to the ruling planet For an example: Sagittarius and Piscs can stay in the room Jupiter but no other people because interior of the rooms are designed accordingly. Moreover, cosmic energy form related planets are drawn by our highly esteemed spiritual master.
Basic needs are kept but no TV or air -condition, lift at all. Room size 144 sq feet, airy, light, natural color painted and serpentine stone flooring that throws positive vibration all the time, sunrise and mountain view, 24 hrs gentle breeze, hot shower, birds- butterflies, 360 degree views of river, jungle, village, valley, lake and mountain. what no? Tents and extra room are provided for those who are not sure of their ruling planet. One can know owns ruling planet and astrological guidance according to the Vedic astrology from our astrologer. Provide us your date of birth- place- time for that reason. One can get astrological outlook (full print form) paying Euro 25 extra.
COST PER DAY: Euro 72 Single & Euro 90 for Double (private room, yoga class am & pm, 3 Ayurvedic meals a day, taxes, gifts are included) Transportation is not included - Euro 15 from Pokhara airport or bus park. We recommend to stay at least 3 nights for a beautiful spiritual experience while you are in Pokhara-Nepal.
Just 1 room where everybody (any ruling planet- zodiac sign people) can sleep. Otherwise, need to have astrological outlook.
Herbal soap, face-wash, towel, slipper, toilet paper, hair-dryer, nail-cutter etc are kept in room. WI-FI shall be given after breakfast and lunch just to remain connected to your family and close friends. However, other time should be in self -study and spiritual discoveries. Yoga master can stay in our meditation room (attached bathroom) in a yogi's lifestyle. Shoes off / mobile off and self laundry is the basic rules. Tushita-Nepal is a non- profit organization dedicated for nature conservation in Nepal and the restoration of world peace.