Retreat Place
Tushita-Nepal is an ideal retreat resort in Pokhara- for self - realization. It has 9 rooms named after the nine planets. We are far from the madding crowd. Fewa lake, Annapurna range and 3 mountains above 8000m seen from here and World Peace Stupa just nearby. We are always above the clouds. Crafted with conscience, our building-architecture is according to Vastu Shastra (Fengsui). Herbal garden, Ayurvedic food, library, music, Yoga and meditation room, astrology Outlook, nature therapy and spiritual healing. Take a break for self-development, mindfulness. Detox- Release- Refresh and discover your inner being.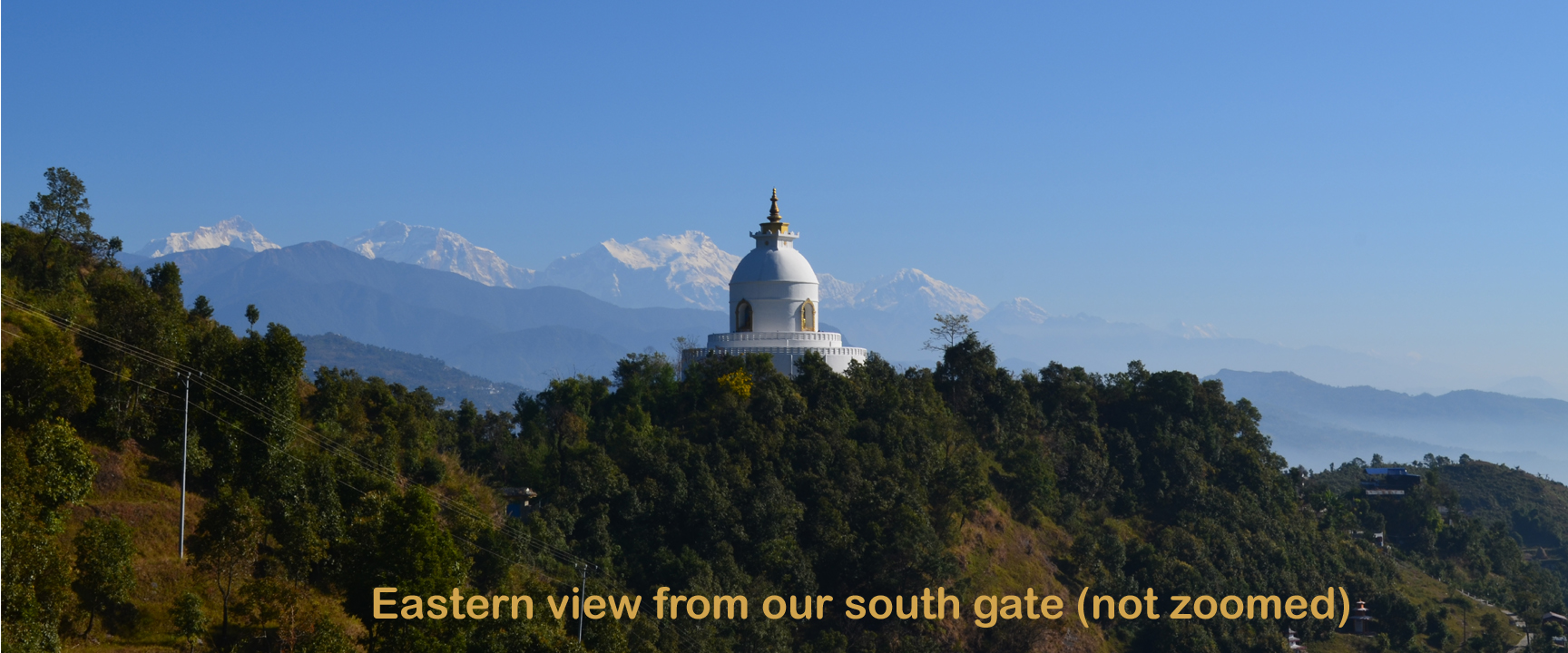 LOCATION
In the heart of Annapurna Himalayas Pokhara city - Nepal. 200 km west from Kathamndu; tourist bus leaves at 7 am and flight 4 times a day. We are 200 km away from the capital city Kathmandu. Everyday at 7 am tourist bus leaves from Kathmandu Kantipath street (5 minute walking distance from Thamel).Bus ticket costs $15. Aero-plane $126 every hour from 8 am to 2 pm . May you let us know for e-ticket and pick up transportation. We are 6 km away from the Pokhara airport or tourist bus park (geographical location X 790985 latitude Y 3123439) on the ridge of World Peace Stupa. We are at the second parking and need to walk 84 meter with your bag. Ask the taxi driver to assist your bag Please !
ALTITUDE
We are at 1111 m above the sea level- always above cloud. No problem of Cold although mountains are so near just 19 km away areal distance.
WEATHER
Temperature is moderate throughout the year. However, warm jacket is needed in winter Dec - Jan (never below 9 degree) and summer Jun - July (never above 29 degree) The altitude of Tushita- Nepal is 1111meter above the sea level